Mothers are Queens – The Quilt Project
With funding from Reading Borough Council and Water Fest, and partnership with artist Kate Powell, we created a huge collaborative quilt. Made with scraps of fabric from many different people's parenting journeys, the quilt took shape over a number of workshops around Reading. It celebrated all the ways in which mothers are queens, and the similar qualities that both roles require, such as family, leadership, love, strength and courage.
We worked with mothers from Oxford Road Community School and Wilson Primary School in partnership with their Family Support Worker. We also took it to Water Fest in June 2022, where over 100 additional women and children worked on the quilt, exploring the stories of the fabrics and sewing it all together. The quilt then journeyed to Reading Minster for the commemoration service for Her Majesty the Queen.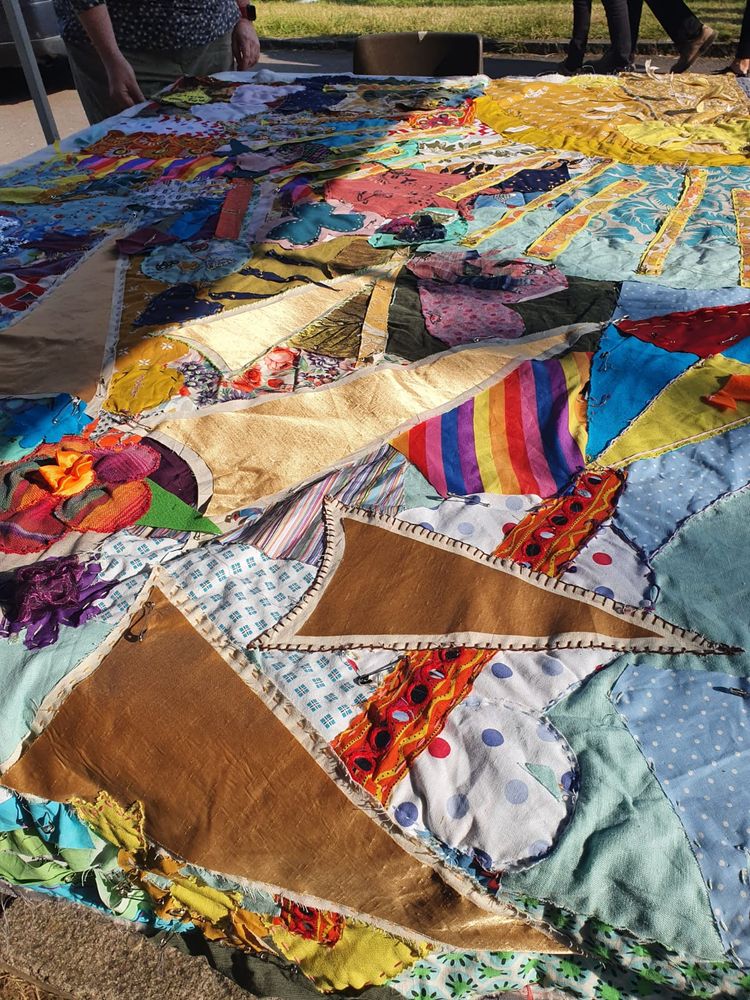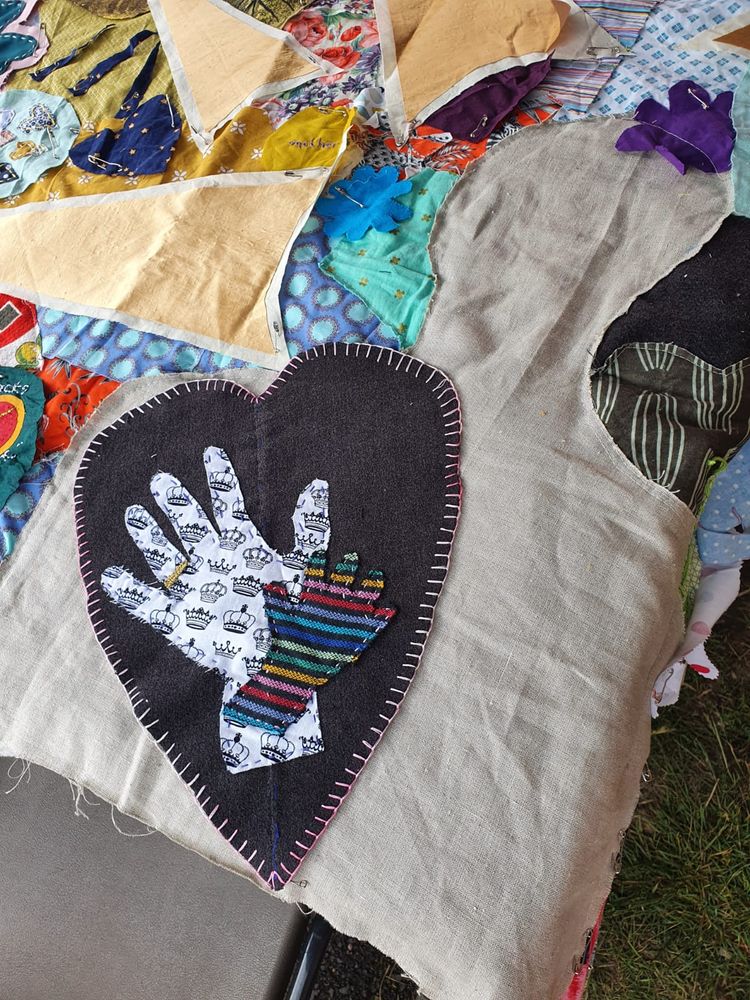 Visible Mother
We celebrated our 5th birthday at by hosting a free art exhibition and comedy evening at South Street Arts Centre. We featured a range of artworks such as paintings, journals, poems, stories and photographs that everyone was welcome to attend.