Parenting in a Pandemic - Expecting
Published on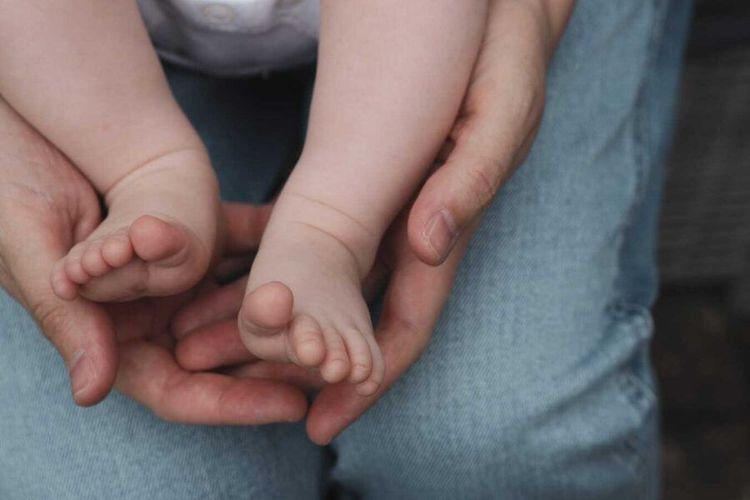 Thank you to everyone who submitted their stories for our Parenting in a Pandemic piece. We are covering one a week for 3 months due to the response we got, all absolutely incredible pieces that show the honesty behind lockdown, what we encountered along the way and where we are now. We have decided (unless the author has requested to not be anonymous) that names and details will be withheld and have left it to them to come forward if they'd like to and if they feel comfortable.
We went into lockdown the day after our daughter's third birthday but, for us, it had already started as I was 32 weeks pregnant with our second baby. At the time, very little was known about the virus so pregnant women were being advised to isolate prior to full lockdown. I remember feeling singled out, confused and almost resentful towards the ambiguous guidance but simultaneously vulnerable, frightened and suddenly hugely anxious about the health of our (much longed for) second baby.
I felt relieved at the beginning of lockdown as I was no longer bearing the burden of isolation alone. Reality soon set in and those first few weeks of trying to work from home alongside parenting an active and sociable three year old 24/7 whilst heavily pregnant were some of the worst. Routines slipped, rules were forgotten, our daughter's sleep suffered, her personality changed and we started to feel like bad parents. I had also been stripped of my support network of friends and family overnight when I needed them most. My dad passed away suddenly in 2006 but my mum is a huge part of our day to day lives. Not being able to see her was one of the hardest restrictions to live with and a huge shock that almost felt like grief.
My pregnancy had been very difficult with near constant nausea for 18 weeks and severe SPD from 25 weeks. The added stress of coronavirus left me feeling as though I was alone in this unprecedented experience of pregnancy so I decided to reach out online. I created a Facebook group for local new and expectant mums which has grown into a fantastic community of over 600 members! The group has been a source of comfort, connection and support for so many and it feels like a huge personal achievement to have channelled my loneliness into something so positive.
Thankfully, my antenatal care continued with home visits from our wonderful midwife but the status of maternity care was constantly changing and the midwife-led unit was forced to close, effectively erasing my birth plan. With the support of my husband and a confidence boost from a virtual hypnobirthing course, I made the decision to pursue a homebirth. Pre-covid this would have been almost unthinkable but as the situation progressed and my attitude towards birth evolved through hypnobirthing, it began to not only make sense but felt exciting and empowering.
My baby boy was born at home in May. I laboured quickly and without pain relief until the final moments (when the second midwife arrived with the gas and air). It was incredible and a better birth experience than I could ever have imagined. I felt so privileged to have this precious new life in a time of such darkness and uncertainty. The next few weeks were a blur, the slowed pace of life in lockdown was excellent preparation for the newborn haze and it felt like so much less of a jolt than with my first. That said, I will never forget the relentlessness and intensity of adjusting to life as a family of four without relatives, nursery or even soft play to hand. I am so proud of the way my daughter has adapted to life in 2020 with a baby brother and I have been amazed by her resilience, as well as our own.
Photo credit : Emily Pharez Photography