Parenting in a Pandemic - Differences
Published on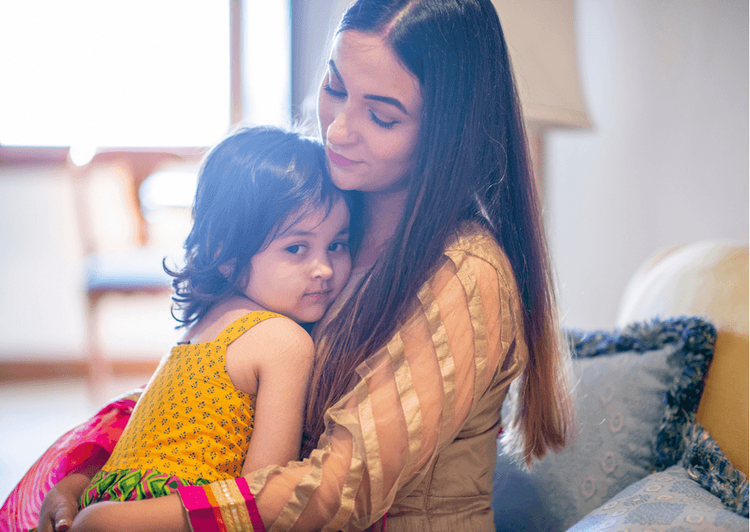 Thank you to everyone who submitted their stories for our Parenting in a Pandemic piece. We are covering one a week for 3 months due to the response we got, all absolutely incredible pieces that show the honesty behind lockdown, what we encountered along the way and where we are now. We have decided (unless the author has requested to not be anonymous) that names and details will be withheld and have left it to them to come forward if they'd like to and if they feel comfortable.
I look at my baby and feel like the time has flown by. It's fair to say my maternity leave is definitely not what I imagined. She is our third child, born at the end of February. We just managed to get her registered for a birth certificate and then lockdown happened, suddenly we were a self-isolating household, homeschooling a five year old and entertaining a 3 year old in between cluster feeding and (attempts of) "sleep when baby sleeps". My husband's paternity leave, in which I was looking forward to lazy lunches with at our favourite farm shop with our sleeping new born, quietly slipped into working from home in our spare room. Health visitor clinics completely stopped and my six week check was all but forgotten, both things I needed as we'd had weight loss issues due to a tongue tie that wasn't released til day 15 (those were dark days and nights - so much love for the midwives and maternity care assistants who cared for and supported me through it) and an infection in my c-section scar. Like many, what I have really struggled most with is not seeing our friends and family.
We were so lucky that my husband's parents came the weekend before lockdown happened – a visit I'd nearly cancelled as I was so overwhelmed with our breastfeeding difficulties but now I'm so relieved I didn't! It makes me very sad that her arrival hasn't been "celebrated" yet, she hasn't had all the cuddles that so many people are wanting to give her. I worry that her "newness" will be forgotten, that she won't be made a fuss of in the same way. I hope she won't look back on photo albums when she's older and wonder why there are no photos of her with happy, smiley, adoring visitors. I worry how she will be further down the line when it's time for me to go back to work –will separation anxiety be worse because all she has known is only being held by mummy and daddy? Will new experiences be too much because she hasn't been able to go to the rhyme time, fall asleep at baby yoga or get used to the hustle and bustle of town as we meet friends at our favourite haunts? I haven't missed the school/nursery runs; I'm enjoying the slower pace of life, not rushing to be anywhere on time, but I have missed having precious one to one time with my littlest, the demands of the older two often getting precedence because they squawk louder, my friends assure me that's kind of normal for a third child anyway!! I've seen a lot of memes and quotes about writing off 2020 –and my goodness the lows have been cavernous, but I can't wish the year away.
It is the year that our baby girl arrived and for all the things that I envisioned and miss, the pandemic has afforded us family time together that we will unlikely experience again, my three children have thrived at being together and the older two receive all the biggest smiles and giggles from their newest playmate. My husband who has juggled working and constant interruptions from the children (and yes me too!) far better than I would've done, has loved being able to step into family life for every tea break and lunch break and catching all her firsts in real time and not through photos and videos I would've sent him. Life is slowly returning to a new sort of normal, nursery opened earlier in the summer and schools are about to start properly again and there is a mixture of anxiety and relief but I know I will miss our little bubble. Whilst it is and has been hard, I will look back on the last six months and hope that we as a family remember and appreciate the special moments.